Bartosz Gruchała
is a Polish screen composer, orchestrator and producer.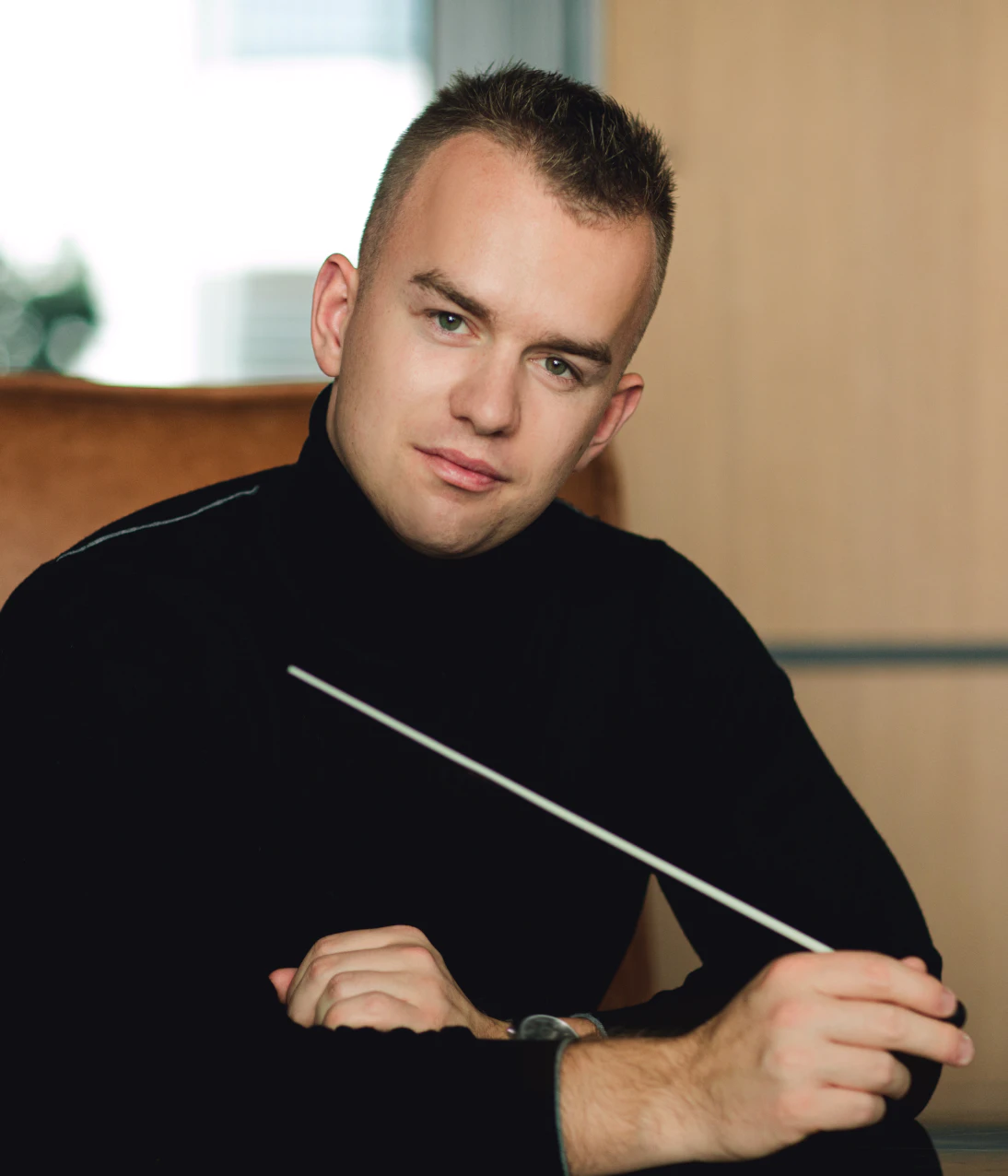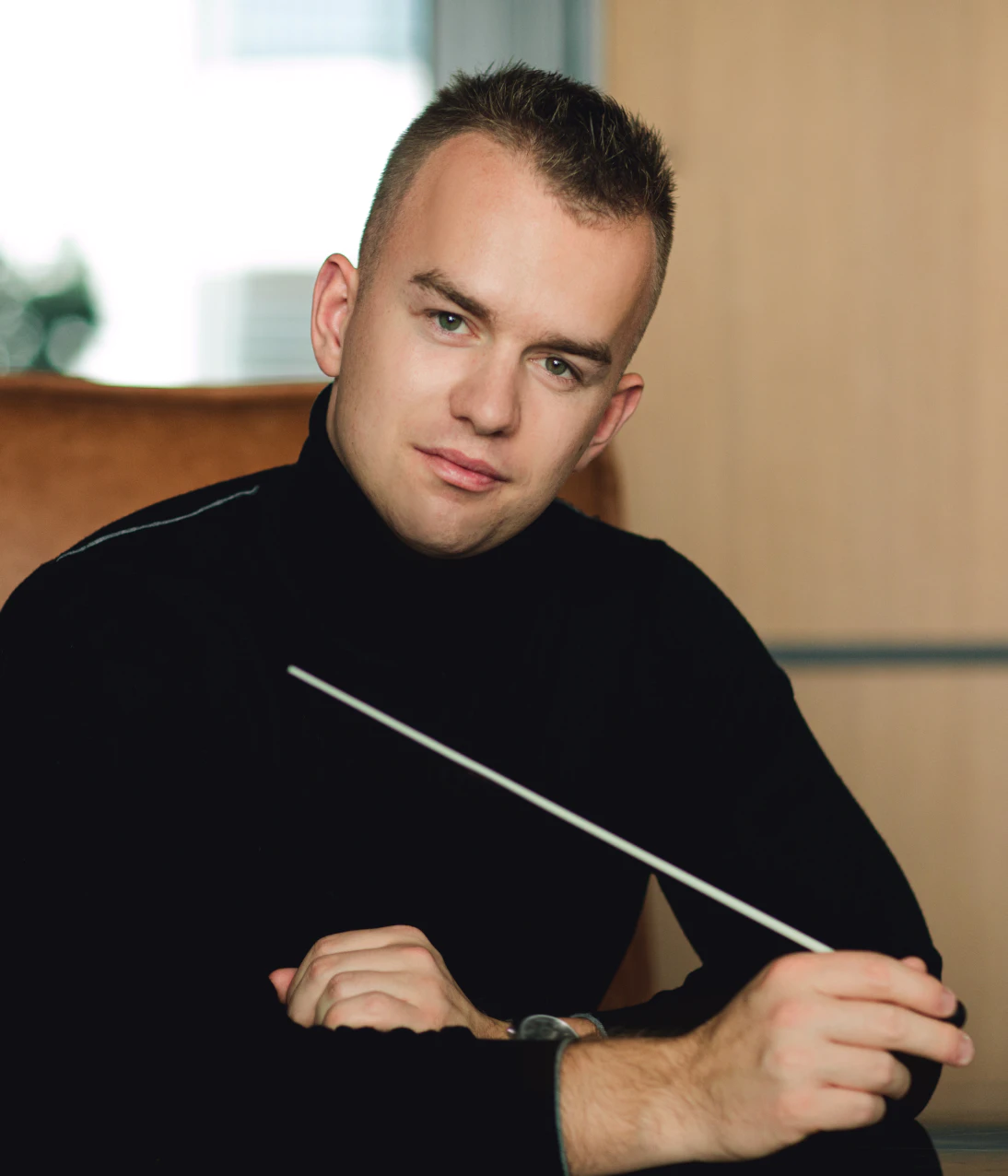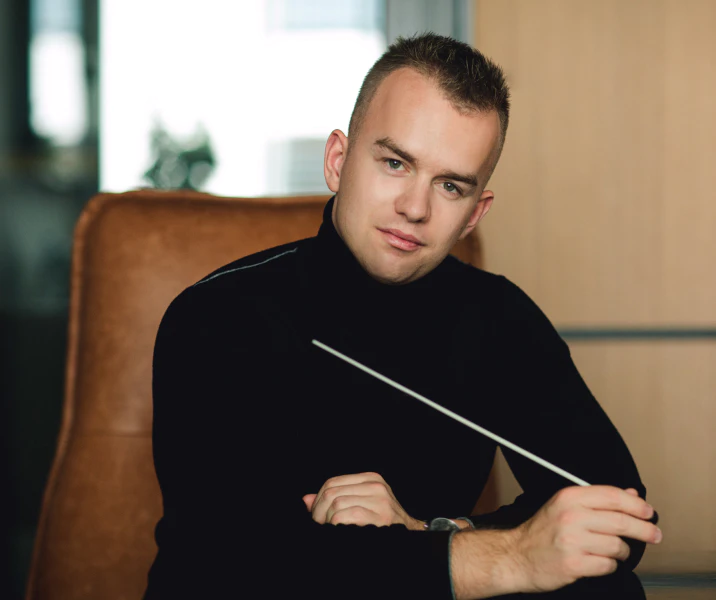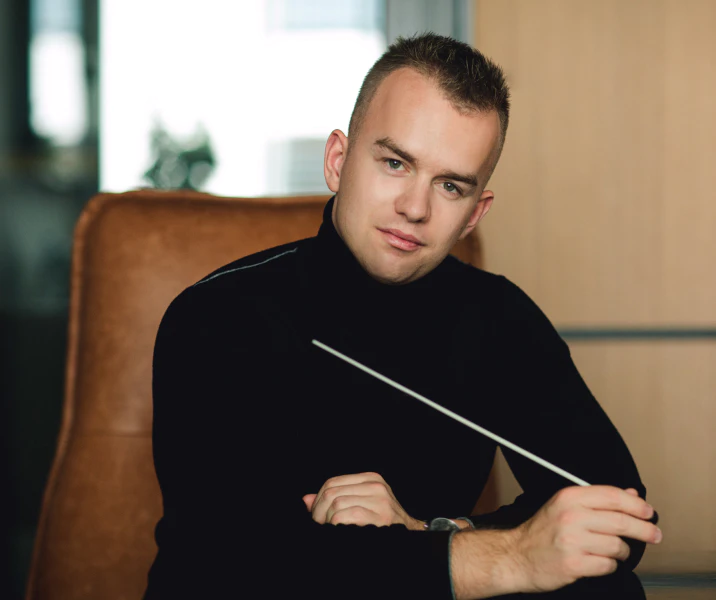 Play next to hear the demo tracks in full-length!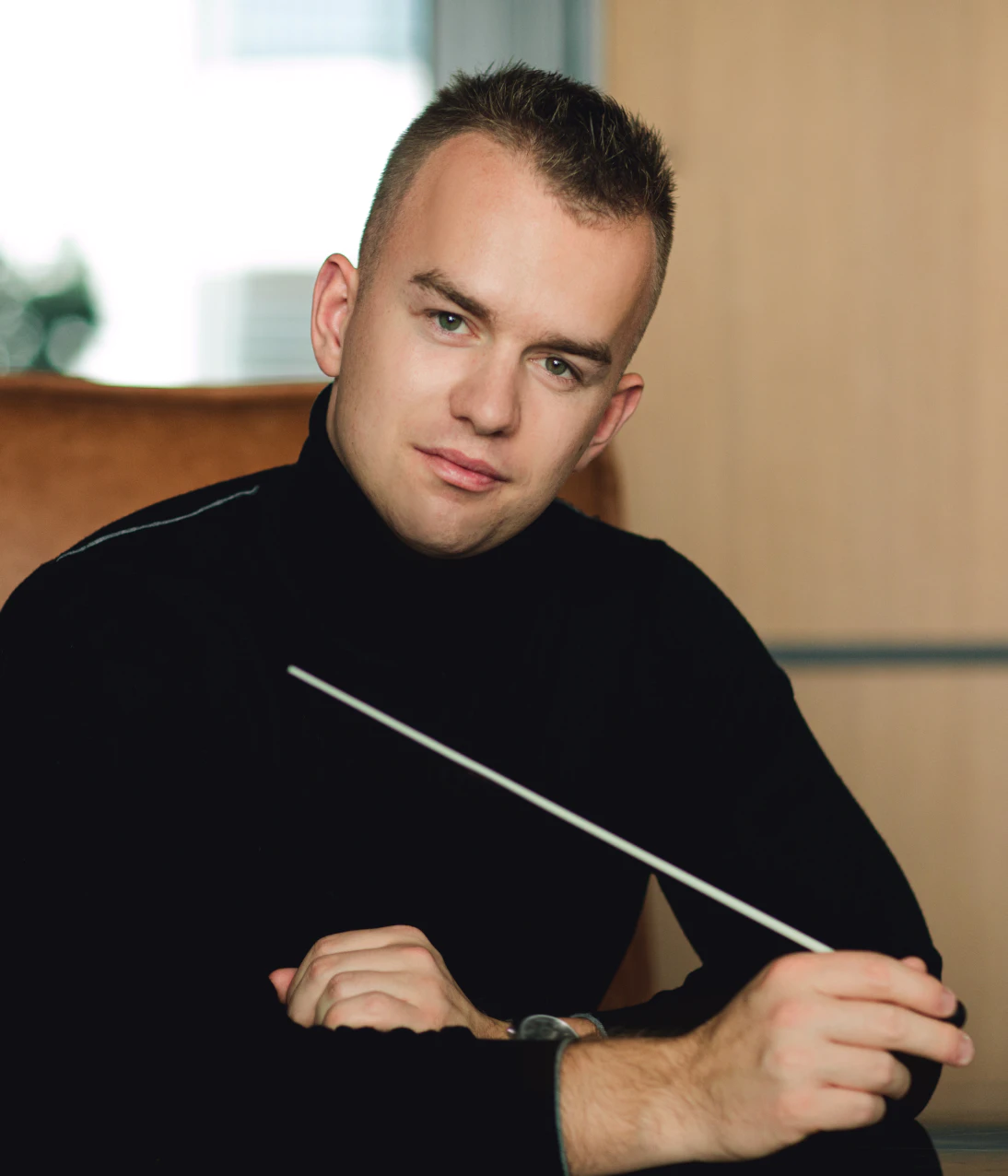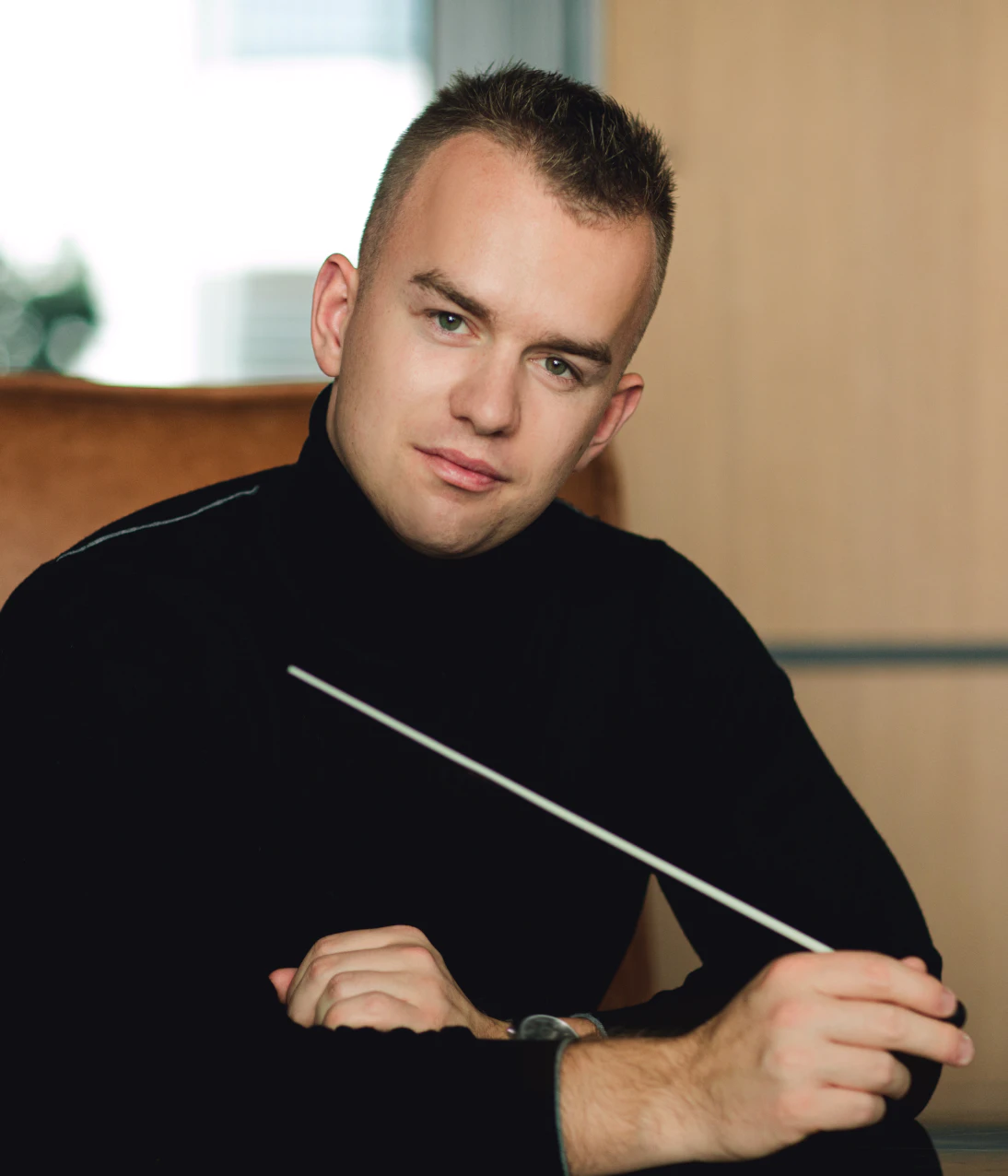 SCROLL DOWN
in Screen Scoring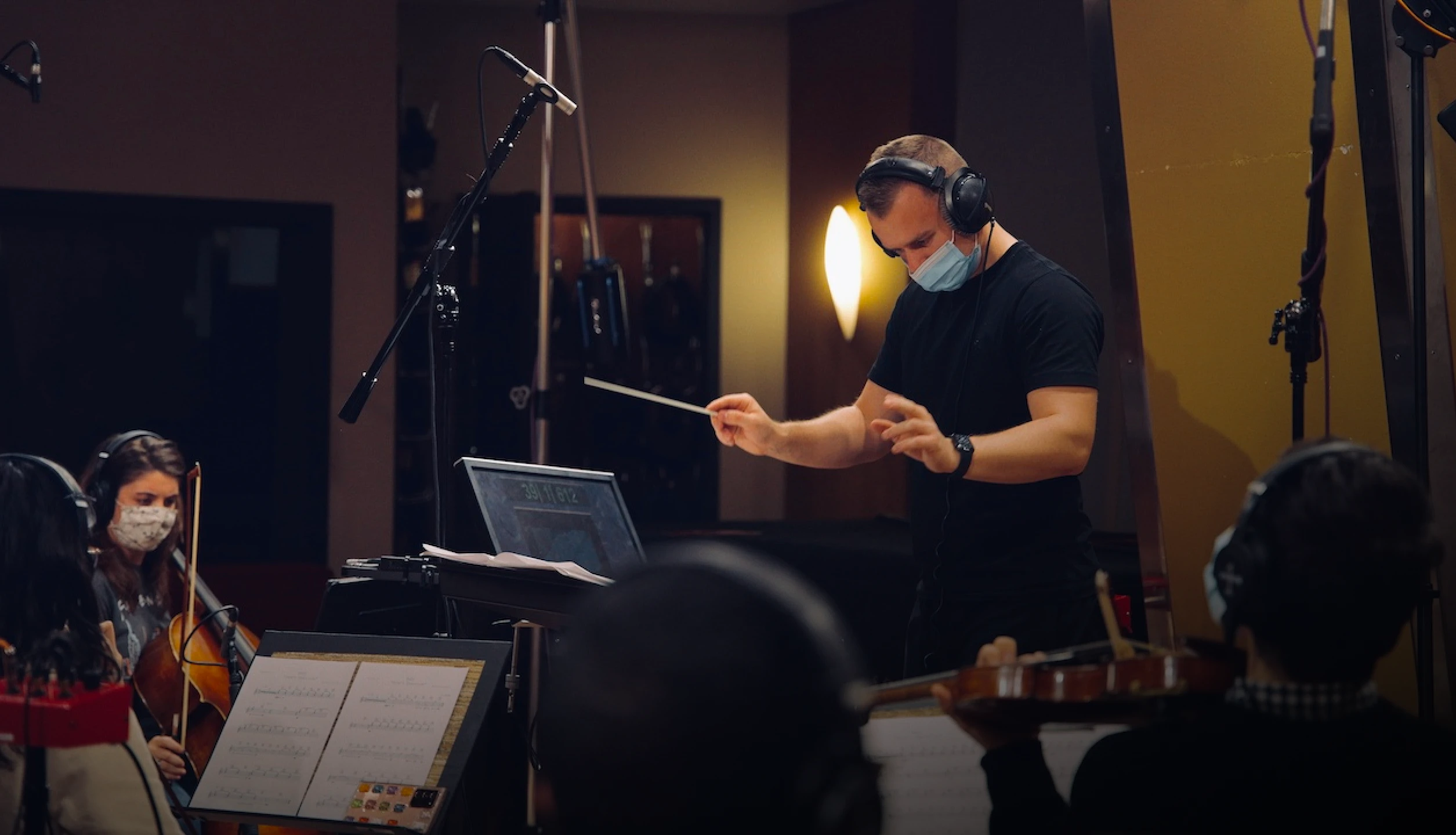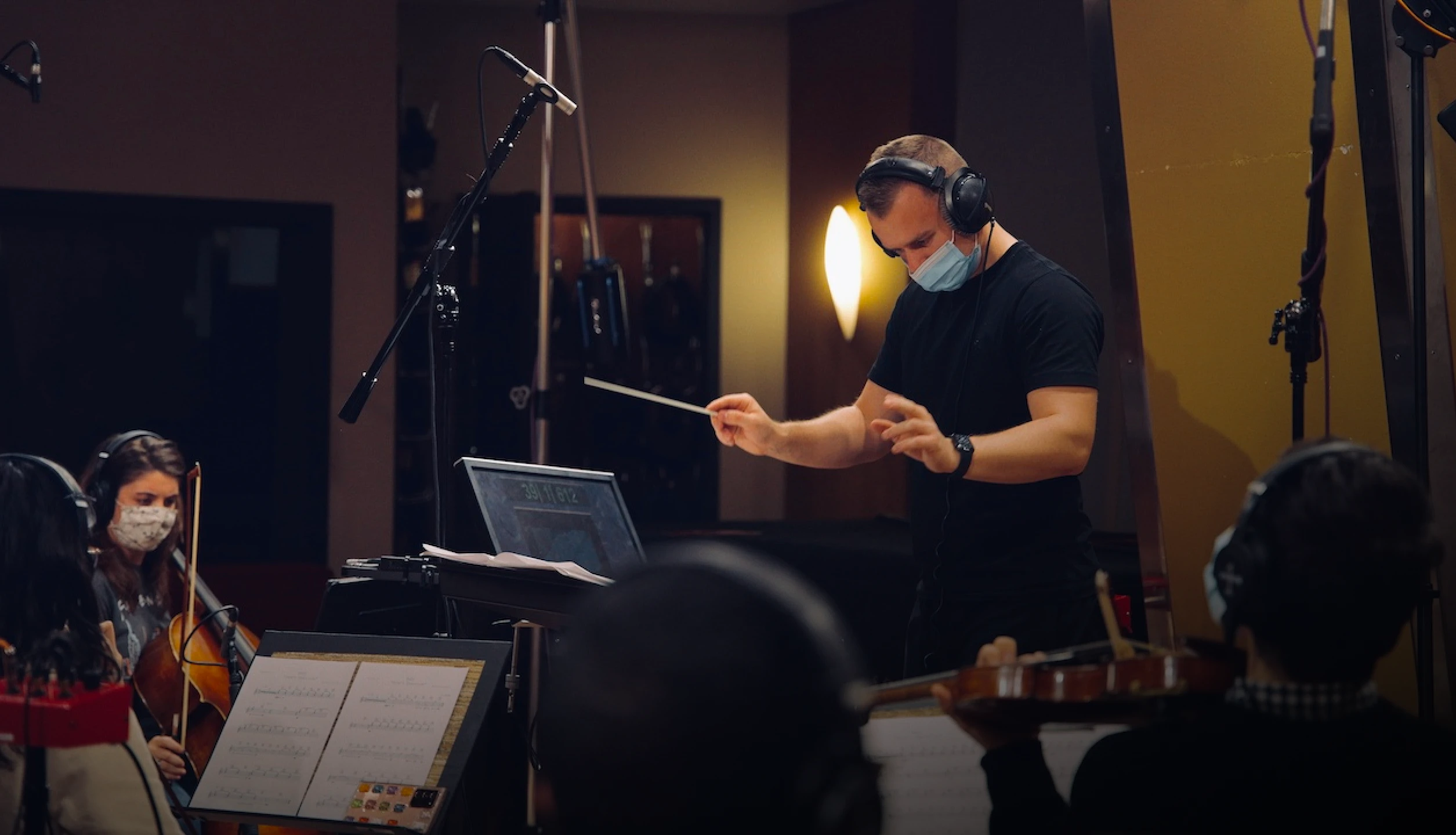 W grudniu 2022 roku został absolwentem Berklee College of Music, USA. W trakcie studiów został zwycięzcą stypendium Georges Delerue Award - najwyższym wyróżnieniem kierunku Film Scoring.
W trakcie jego muzycznej drogi komponował dla teatru, filmów pełno i krótko metrażowych, reklam promocyjnych, gier oraz innych mediów.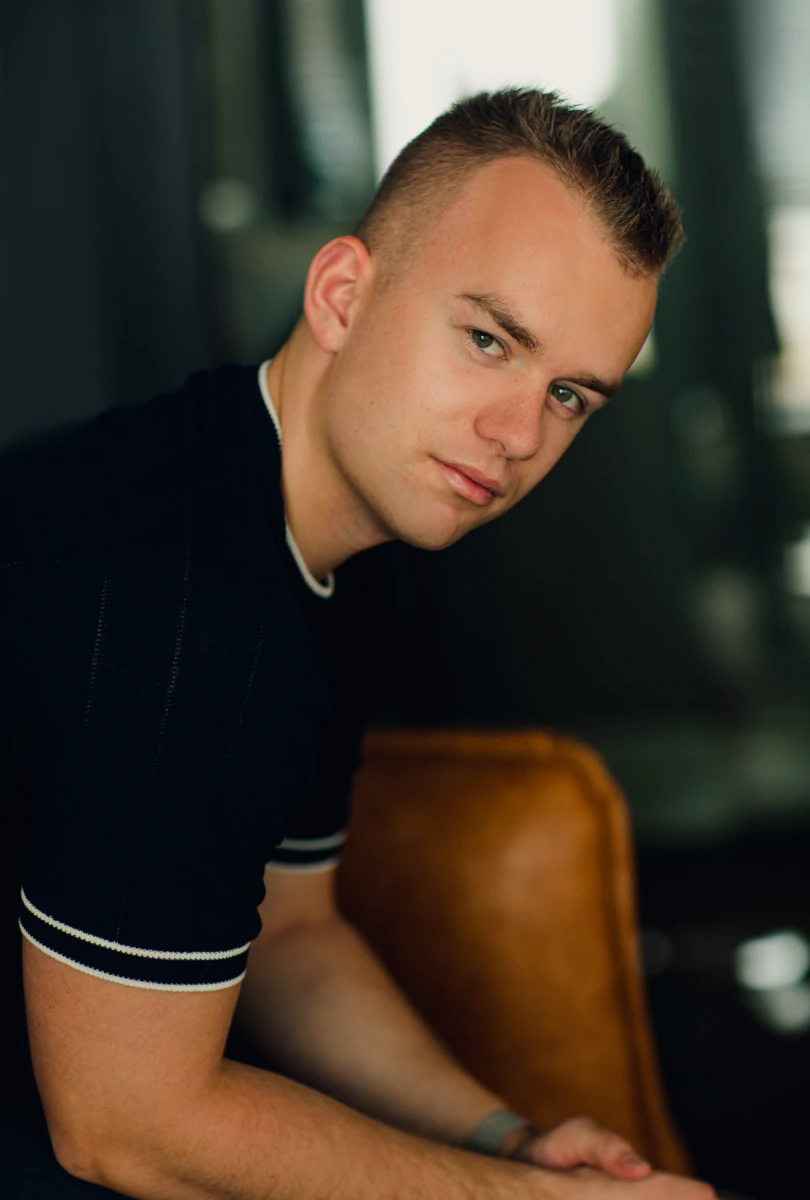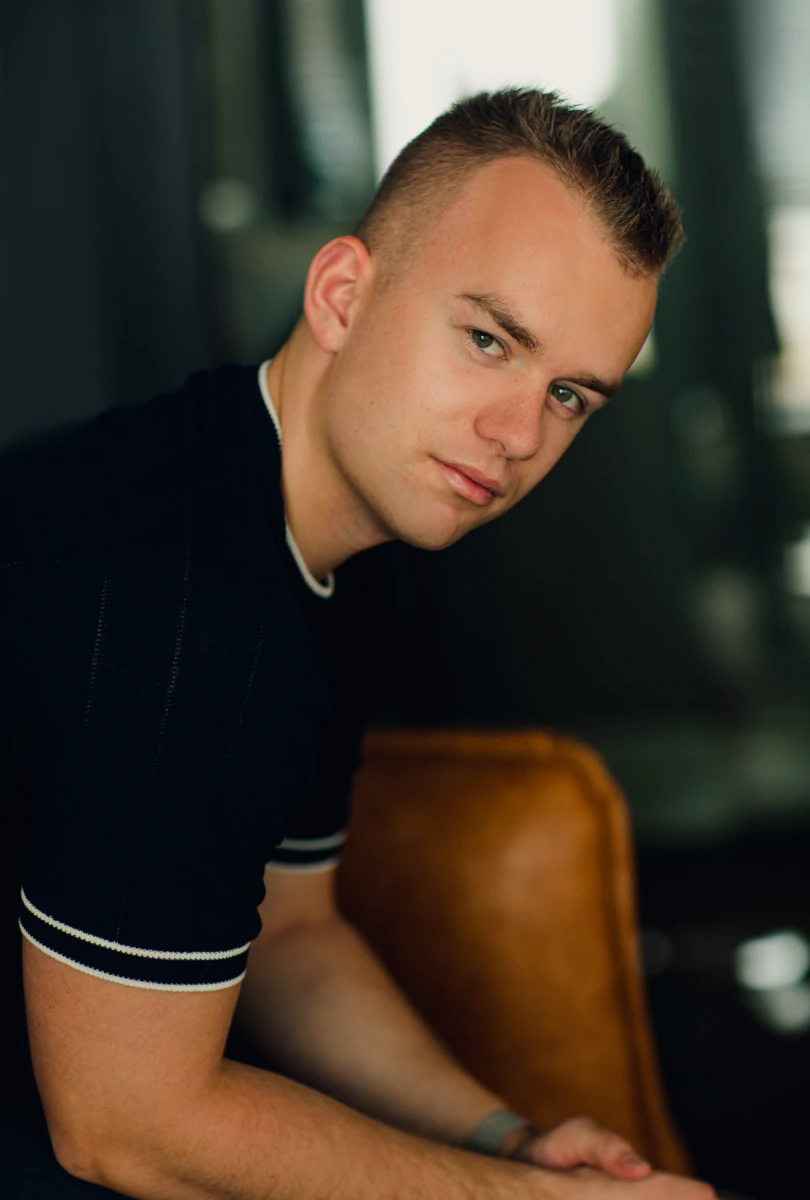 Composer for
W 2018, zaczął współpracę z Akademią Sztuk Pięknych w Gdańsku, gdzie zajmował się muzyką do wielu animacji oraz prac dyplomowych dla studentów.

Komponował muzykę dla klientów jak Xiaomi, Zhiyun, Moje Orłowo Boutique B&B, lub Pescado Restaurant do ich filmów promocyjnych.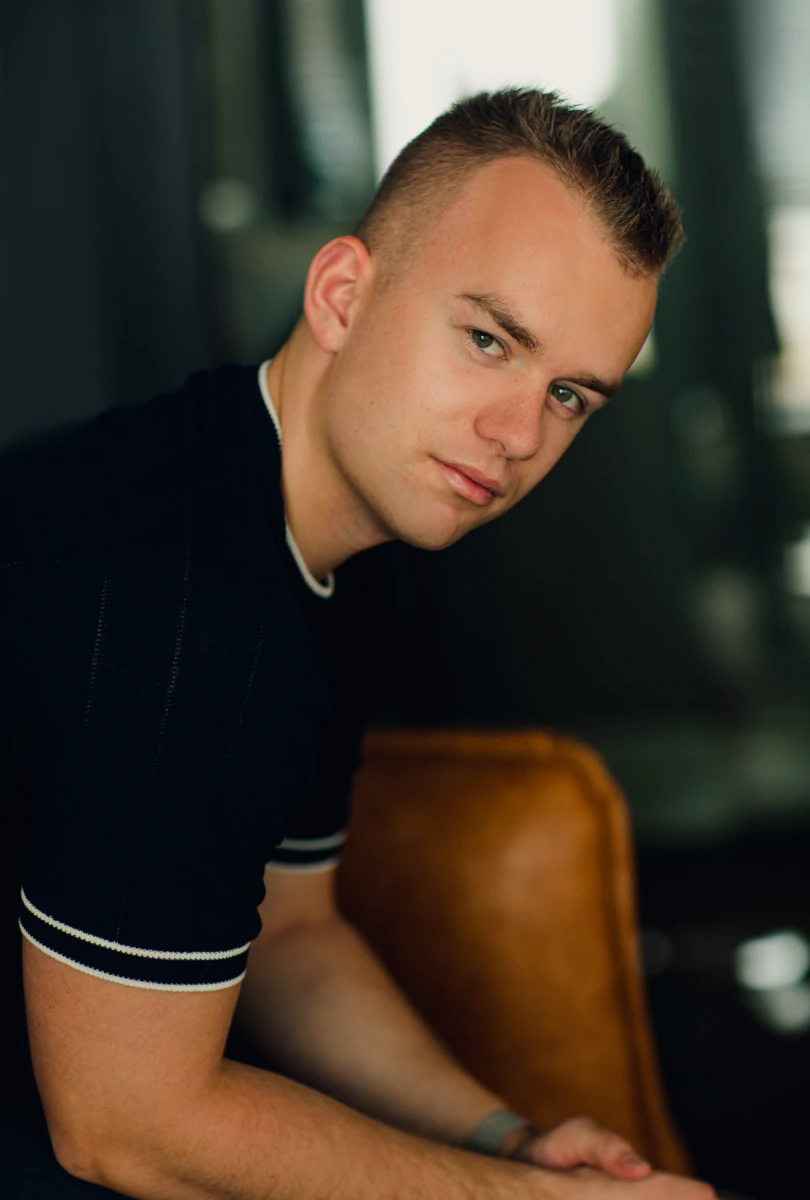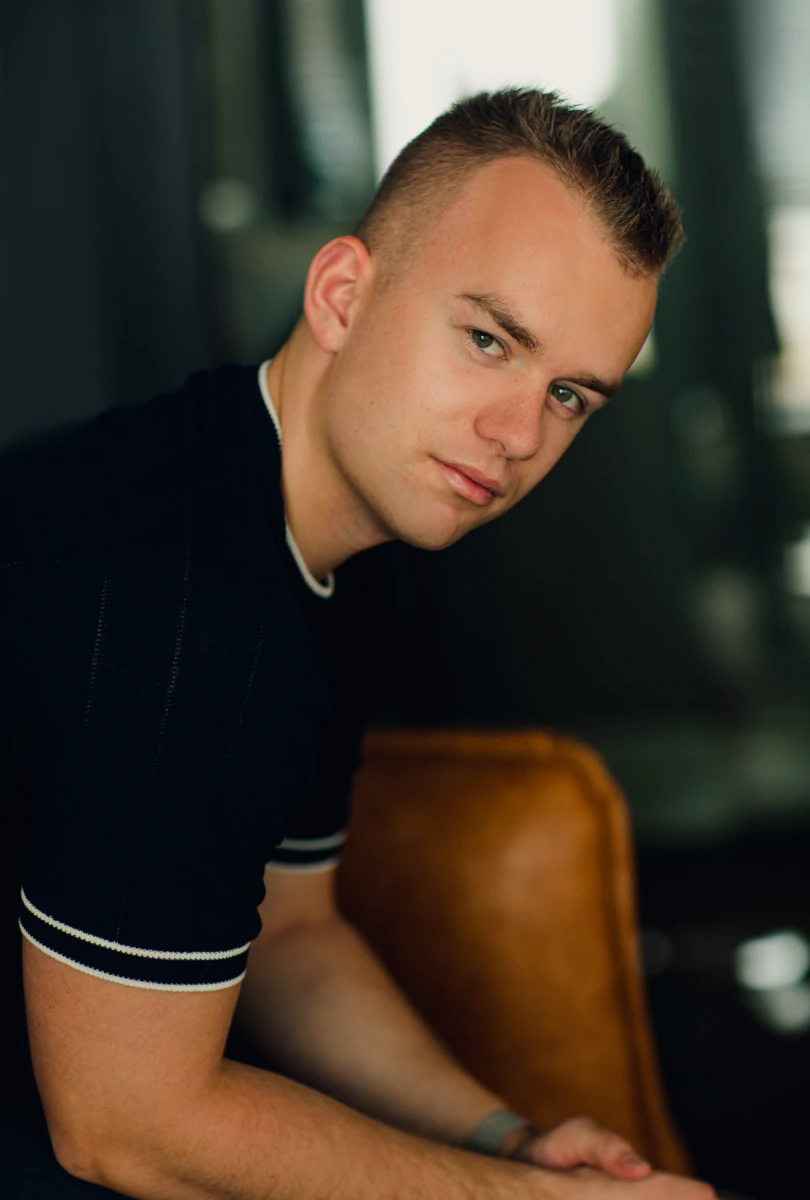 W 2018 Bartosz ukończył kurs kompozycji do filmu w National Film & Television School w Anglii, a w 2020 wziął udział w Warsztatach Kompozycji Muzyki Filmowej ze zwycięzcą Oscara - Janem A.P. Kaczmarkiem.

W sierpniu 2021, Bartosz został finalistą konkursu kompozycji muzyki filmowej Young Talent Award organizowanego przez Krakowski Festiwal Muzyki Filmowej.
W ostatnim czasie Bartosz udzielał się jako orkiestrator w polskim filmie świątecznym "Uwierz w Mikołaja" oraz w "Fury" - popularnym norweskim serialu.

Sounds
of my journey
Credits
ORCHESTRATOR/MOCK-UP PRODUCER
ŚWIĘTO OGNIA
POLISH FEATURE MOVIE BY KINGA DĘBSKA
COMPOSER
Misaligned
ZHIYUN VIDEO CAMPAGIN (prod. Trio Stories)
CO-COMPOSER
Dream Factory
DOCUMENTARY FEATURE FILM BY AARUSHI NIGAM
ORCHESTRATOR
"SPACE TAIL" SUITE (Bartosz Chajdecki)
GAME MUSIC CONCERT
ARRANGER
Dreamland
FILM MUSIC CONCERT BY BERKLEE MOTION PICTURE ORCHESTRA
COMPOSER/AUDIO DIRECTOR
Angler Maury
MOBILE AR GAME
MAIN THEME COMPOSER
Chrono Cut
VIDEO GAME
COMPOSER/MUSIC EDITOR
The Speed Date
XIAOMI STUDIOS (prod. TRIO Stories)
COMPOSER
The Night Shift
XIAOMI STUDIOS (prod. TRIO Stories)
COMPOSER
Promotional Display Video
PESCADO RESTAURANT
COMPOSER
Promotional Display Video (prod. TRIO Stories)
MOJE ORŁOWO BOUTIQUE B&B
COMPOSER
Króliki
ANIMATED SHORT FILM (ACADEMY OF FINE ARTS)
COMPOSER
Znowu
ANIMATED SHORT FILM (ACADEMY OF FINE ARTS)
COMPOSER
Don't you
ANIMATED SHORT FILM (ACADEMY OF FINE ARTS)
COMPOSER
PIEKŁO/NIEBO
BRALO THEATRE PERFORMANCE
COMPOSER
Zielona Wyspa
BRALO THEATRE PERFORMANCE
COMPOSER/SOUND DESIGNER
Smok
ANIMATED SHORT FILM (ACADEMY OF FINE ARTS)